With years providing audio solutions to the finest musicians and engineers in the music industry. Meters by Ashdown have now engineered these affordable yet professional closed-back headphones. Using 50mm dynamic drivers to deliver an accurate response across the whole audio spectrum and easily replaceable cables and ear pads make these ideal for use in the studio. 
They are also great headphones for listening to your music as you can hook them up to your smart device/laptop/mixer thanks to the gold-plated 1/8-inch (3.5 mm) stereo mini-plug with included 1/4-inch (6.35 mm) threaded adaptor.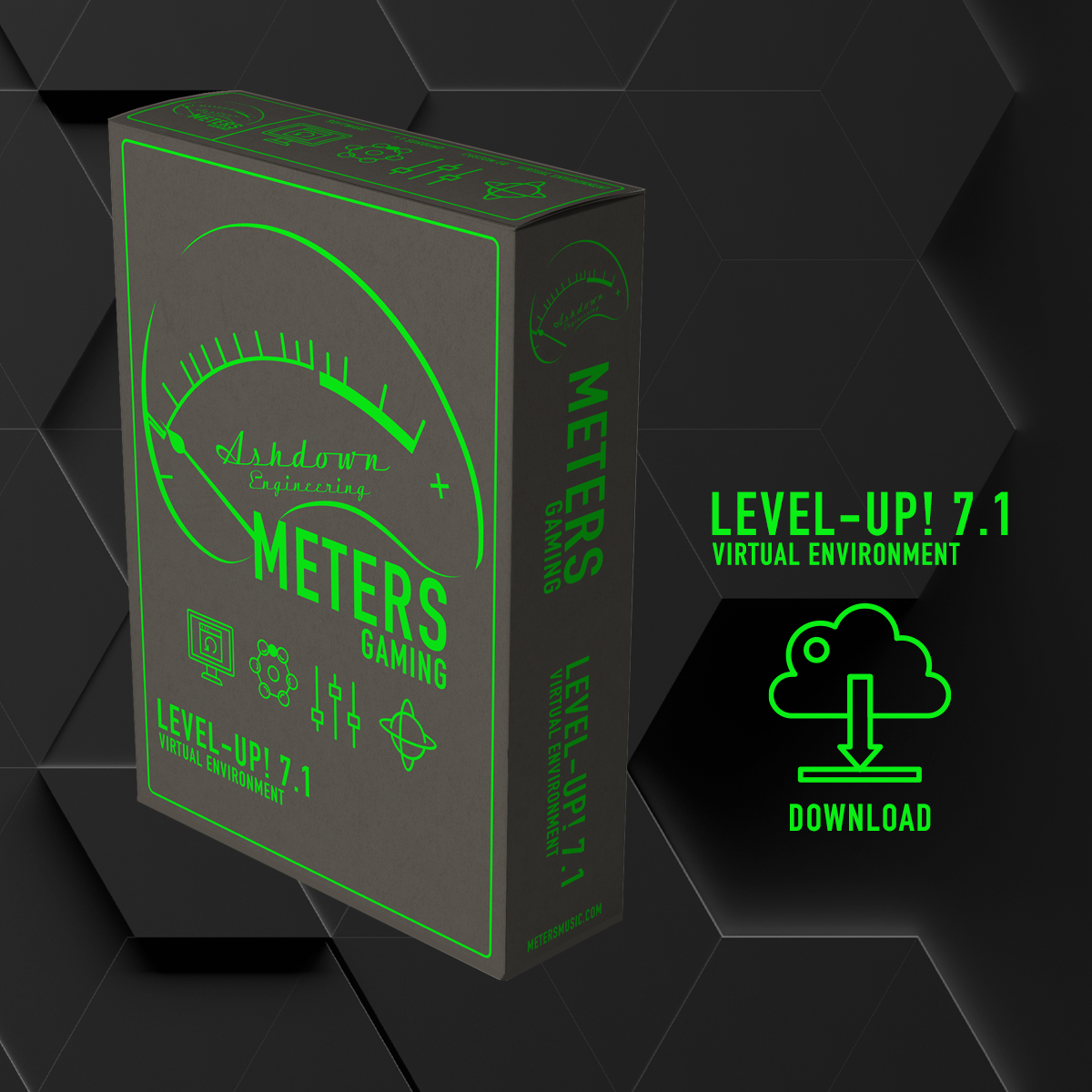 LEVEL UP 7.1 Virtual Environment
Download and install the 7.1 driver to benifit from the incredible features included in our virtual environment. Click on the link below available for Windows machines.
DOWNLOAD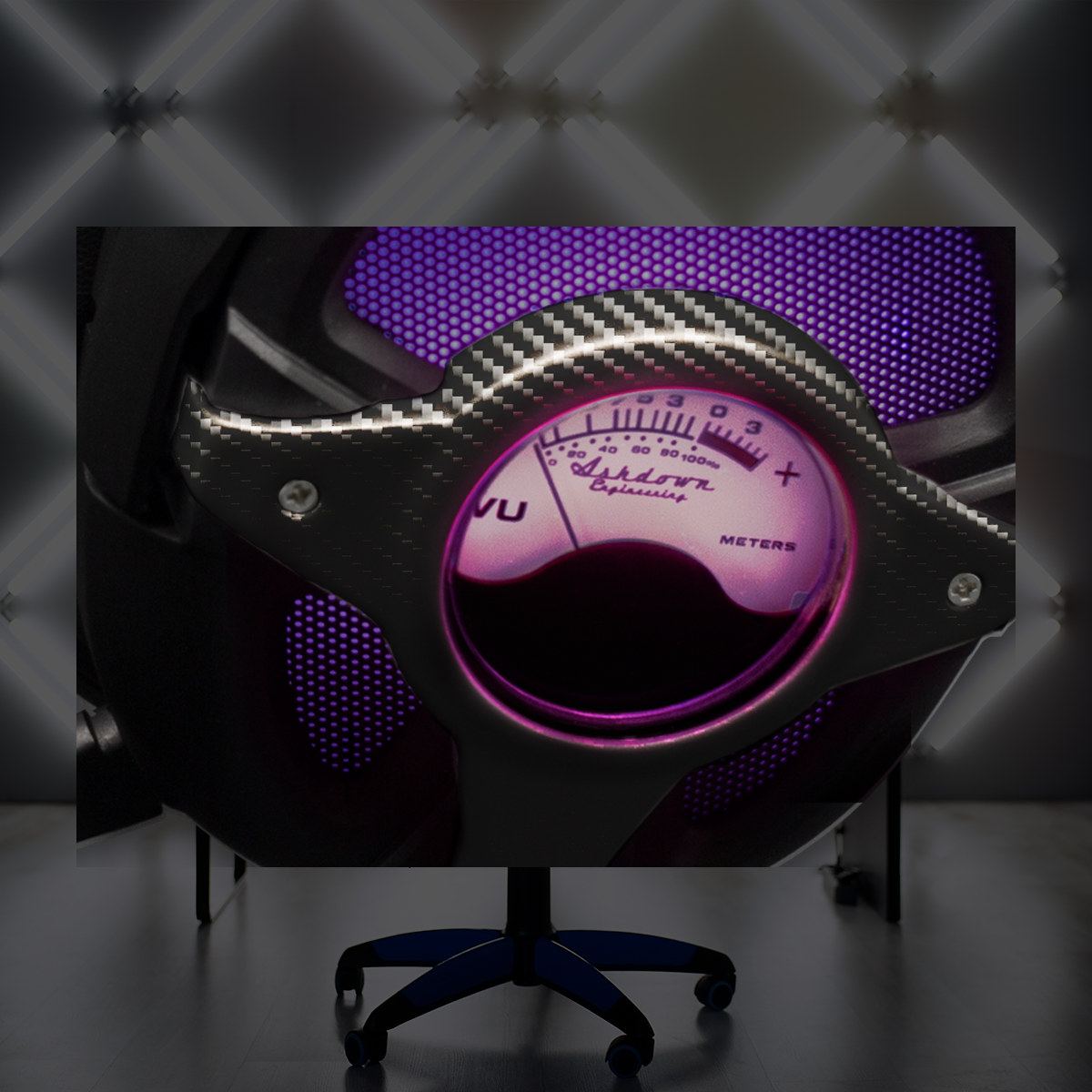 As with all Meters Products our patented VU (volume unit) meter registers the output of the audio from source, giving a real time indication of audio levels for bystanders and streamers it's a great point of reference.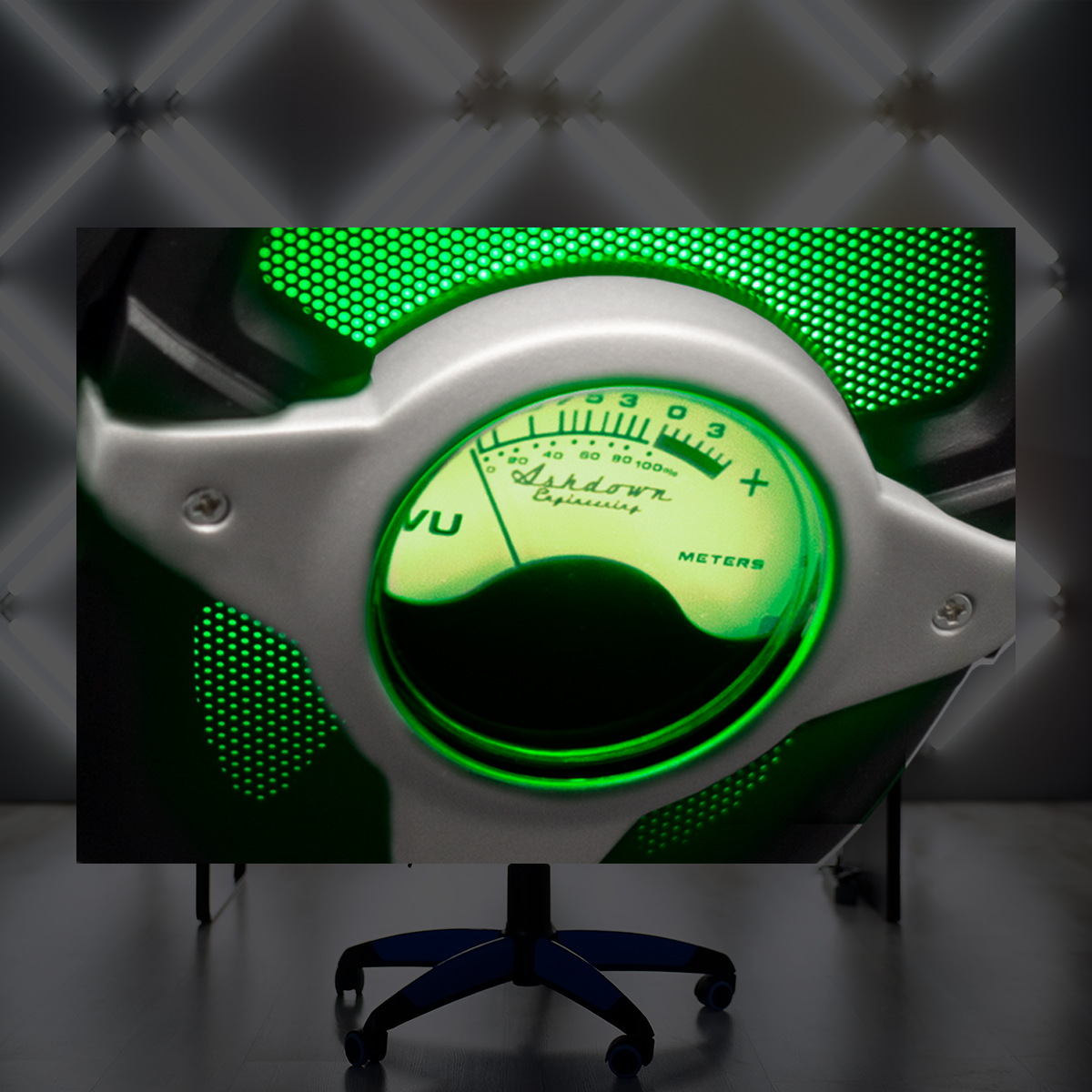 The meter itself is RGB adjustable and can be set to your favorite colour.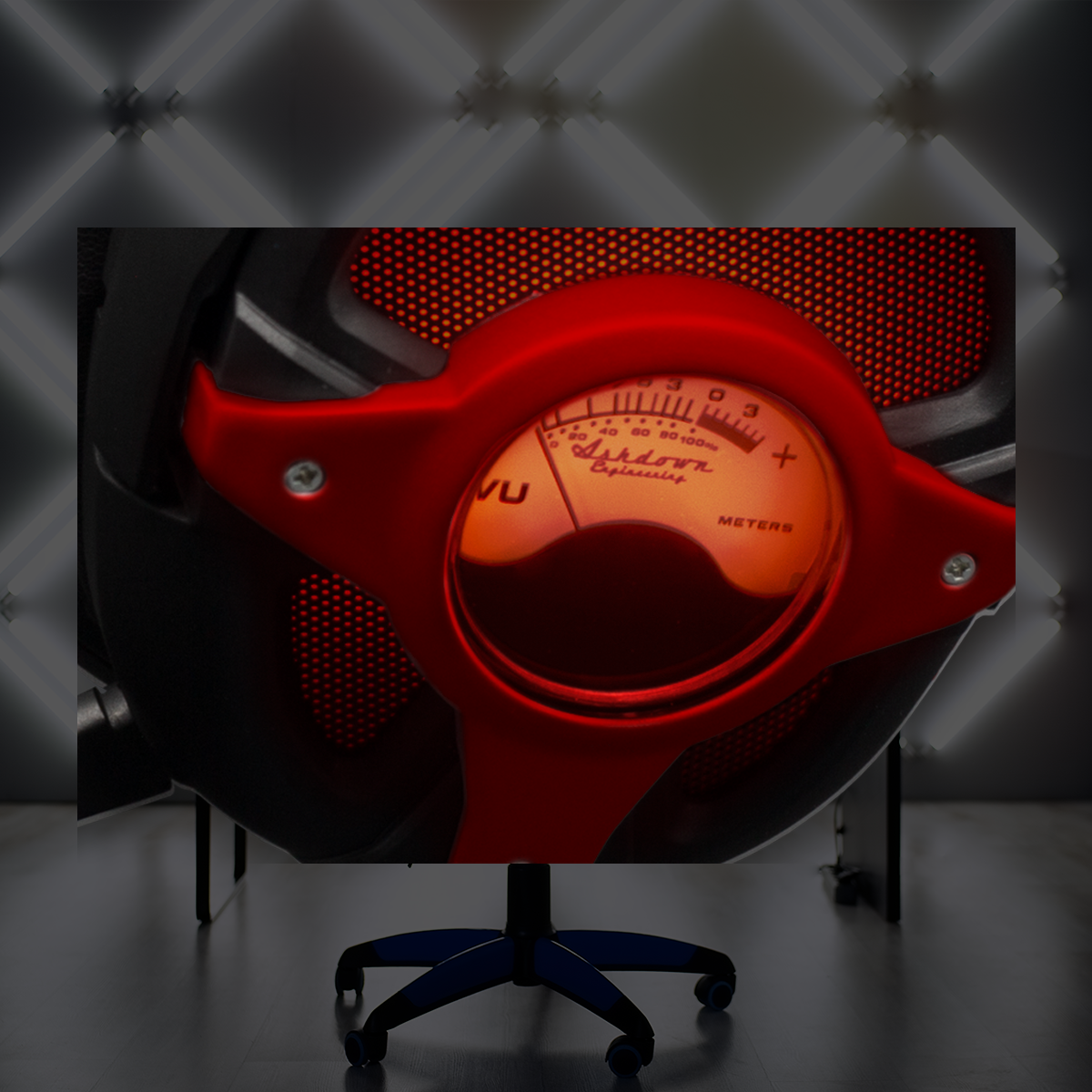 Designed to be used via USB for all PC's, Laptops and PS4 (no driver required) for zero latency. Our fully immersive custom designed Virtual 7.1 surround sound can be installed by an easy driver download via the Meters website.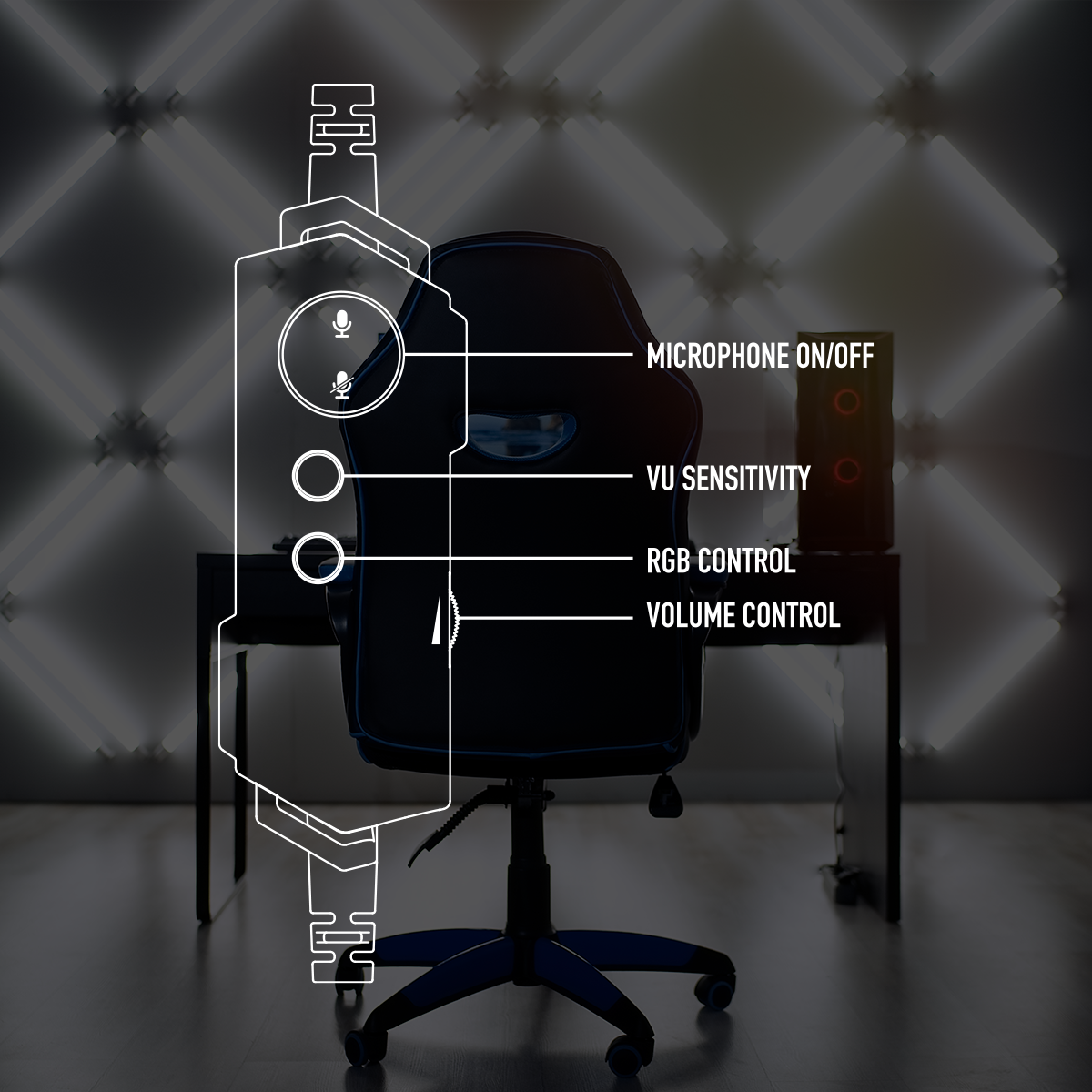 REMOTE FUNCTIONS:
MICROPHONE SWITCH: ON/OFF
VU SENSITIVITY: ADJUST METER POINTER
RGB CONTROL : ADJUST LIGHT COLOR CHANGING
VOLUME CONTROL: VOLUME + -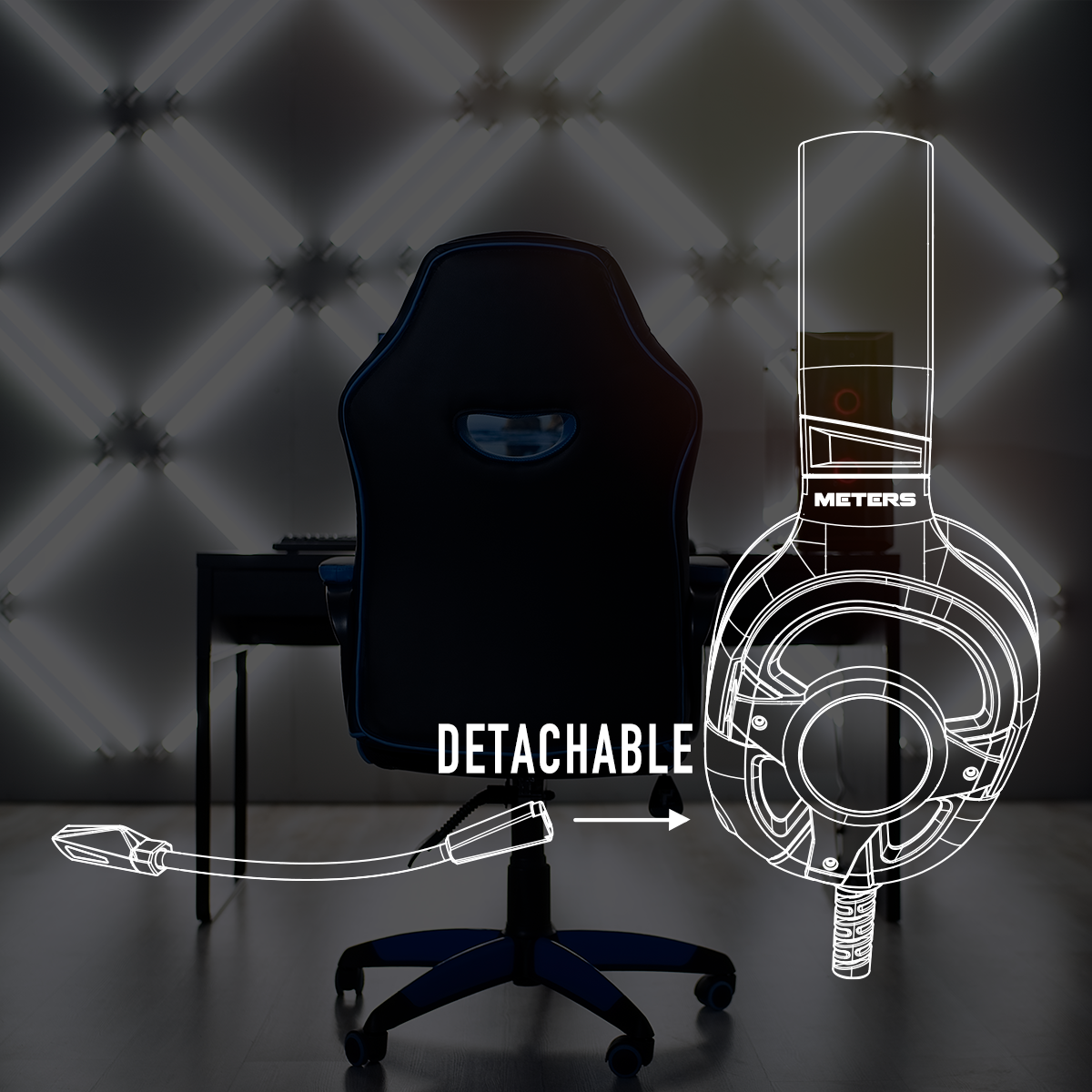 A detachable high-performance microphone (ELECTRET CONDENSER) enables crisp and clear communication when in game play. Custom designed 50mm drivers produce full deep sounds capable of reproducing both the highest and lowest frequencies to bring games to life with detail and dynamics that others may lack.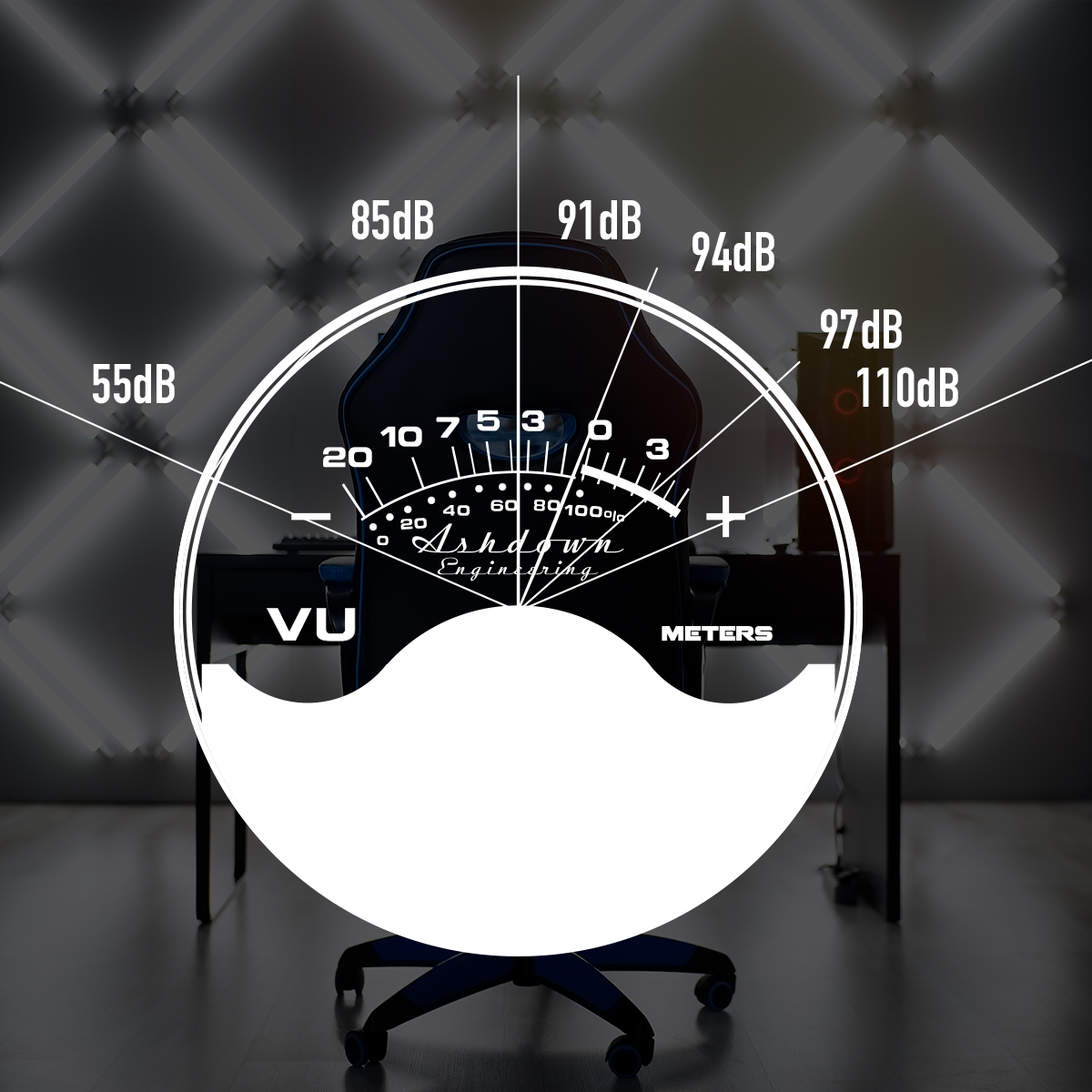 TECHNICAL SPECIFICATIONS:
CHIP SET: CM108B
SOUND CHANNEL: VIRTUAL 7.1
OPERATING VOLTAGE: 5V
TRANSMISSION: USB2.0
OPERATING TEMPERATURE: -15o TO +70o
SPEAKER SIZE: 50MM
SENSITIVITY: 108±3DB
RATED POWER: 20MW
IMPEDANCE: 32Ω±15%
MAX POWER: 30MW
FREQUENCY: 20~20KHZ